Say what you will about Ryan Air, yes it is the most ridiculous airline and it is basically like a flying Rickshaw where you just get bombarded by advertisements for the entire flight (more on that later from Bookie) but they did manage to get us into Edinburgh early!
Which was perfect because we were trying to catch the express train to Loch Ness. And lo and behold we did it! We caught the express with about 20 minutes to spare. Oh and it was also freezing out...
The plan for today was to go on a cruise around Loch Ness, obviously to find Nessie, but since we were getting in early we could switch to the better cruise that drops you off at Castle Urqhart as well, sweet! The upgraded tour was a "3 hour tour", but I'm sure it'll be fine, Or...
The boys might have been a little tired from getting up basically at the time we have been going to bed every night...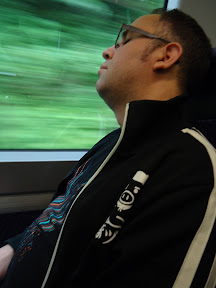 You're doing great buddies!
I stayed awake because the train ride was beautiful...
The mountains and rolling hills were just gorgeous...
After a 3 hour train ride we made it to Inverness, which is the town just outside of Loch Ness...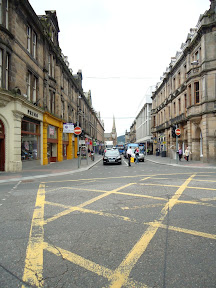 We hurried and caught the bus that would take us to the dock where our boat was leaving from. It was a real pain in the ass for the boys because they were lugging their giant suitcases everywhere.
We got to the dock and they looked at us and said, "why do you have your bags?". Uhh...it's the curse of the "3 hour tour", F! Damn you Gilligan!!
It was rapidly turning into a disaster, you can just call us Ginger, MaryAnn and Mrs. Howell...
Apparently there is a baggage check area at the train station we somehow were not aware of or told about, euro Blam! Because yeah that castle I mentioned is sitting atop a hill where there are no roads! Oh and it was supposed to rain later in the day, yep we got screwed!
But thank god they saw the size of Jeff and Adam's bags and had a coach swing by and grab our bags, hooray! So we boarded our boat, the Jacobite Queen...
So many jokes, so little time. From there we started down the canals heading toward the Loch and it was just an amazing view, and also about 2 degrees...
And then it got a lot colder when the rain came, but I stayed out there for a bit because it was just so amazing, and the fog rolled in a little...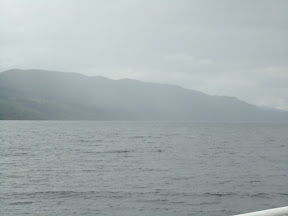 When are you ever going to see something this spectacular again? I was worried about walking around the castle in the rain, but then the sun peeked out for a bit...
And glistened off the water and it got even more beautiful...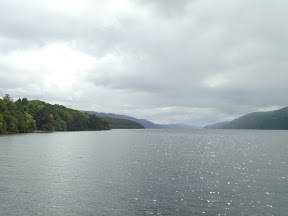 We are trying to smile without our faces freezing that way...
After a lovely 2 hour boat ride we were dropped off at Castle Urqhart which sits right on the bluffs of Loch Ness, so cool!!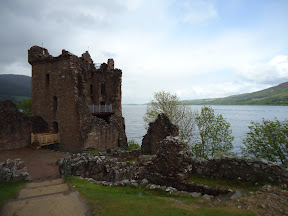 Just amazing that this used to be someone's house like 1000 years ago or something crazy like that...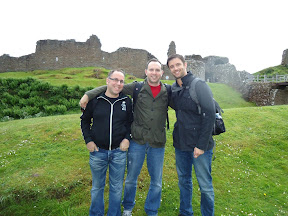 Group shot!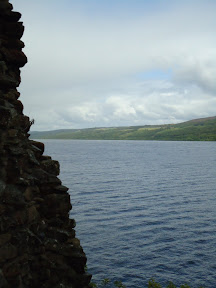 The view from up here was just brilliant...
This entire trip has been amazing for me and I don't want it to end...
But I am going to enjoy every second of it and I'm grateful that my two idiot friends could come as well, if only Jon could have made it too the trip would have been perfect...
Okay enough of my mushiness we are off to check into the Loch Ness Lodge Hotel for dinner and Whisky, yay!!
Posted using BlogPress from my iPad
Location:Nessie-ville, Scotland