We finally arrived in Paris, surprisingly I did not pitch Adam and Jeff into the Chunnel...
And then we found our way through the super crazy streets to the Metro station and headed off to the Arc du Triomphe where our hotel was...
Adam only dropped his bag 2 times while we were walking and both of them were a little ahh about the crazy drivers in Paris. I think they might actually be worse than the drivers in Italy.
Eventually we made it the hotel, the boys were excited to get rid of their ginormous suitcases...
And we had a lovely view from the window too...
Oh and there was also this on the tv...
Enough said. After getting settled and internet-ing we headed out to find some food and see the Arc du Triomphe...
And then the sun started setting...
Just beautiful! And still filled with crazy Parisian drivers. After seeing the sights we found a lovely little cafe to grab some food! I started with some escargot and cheese for us...
So delicious! God I love French food! Adam and I both got this amazing beef and potato dish...
And Jeff got salmon, which was also amazing...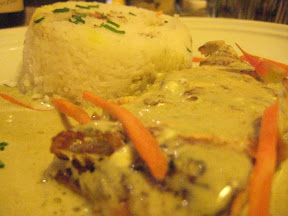 The pictures are a wee dark because we were trying not to be stupid tourists because the restaurant was packed...
Fail! Clearly by the second bottle of wine, we didn't care so much about being stupid tourists...
Also one of the waitresses might have been a little bananas and Jeff was infatuated with her. And also also there was this...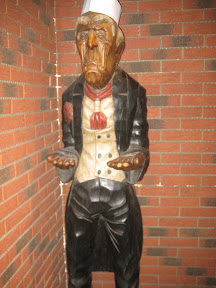 Which totally creeped me out and was pretty much how I was feeling when Jeff said let's go have one drink! Oh god here we go again!
Evil French Jeff has now joined the party, we will call him Le Jeff for short. Le Jeff is Le trouble, I mean he even twists his tiny little mustache...
Ugh, off now for "one drink"' merde!
Posted using BlogPress from my iPad
Location:Paris, France